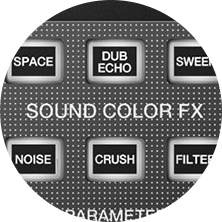 Sound Color FX
Trigger Pitch, Echo, Jet and Filter FX and use the level/depth dial to manipulate the sound.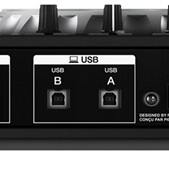 Dual USB ports
2 USB sound cards and ports mean you can hook-up 2 computers at the same time and use the top-loaded A/B switch for seamless DJ transitions.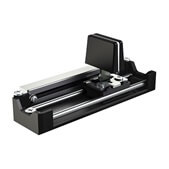 Robust faders
Two metal shafts support the fader knobs, while the contact-free magnetic system is designed to endure millions of performances.

Clear and powerful sound
A high-performance D/A converter made by Cirrus Logic Inc., and low-jitter crystal oscillator ensure a faithful reproduction of sound sources and deliver a clear, powerful club sound.