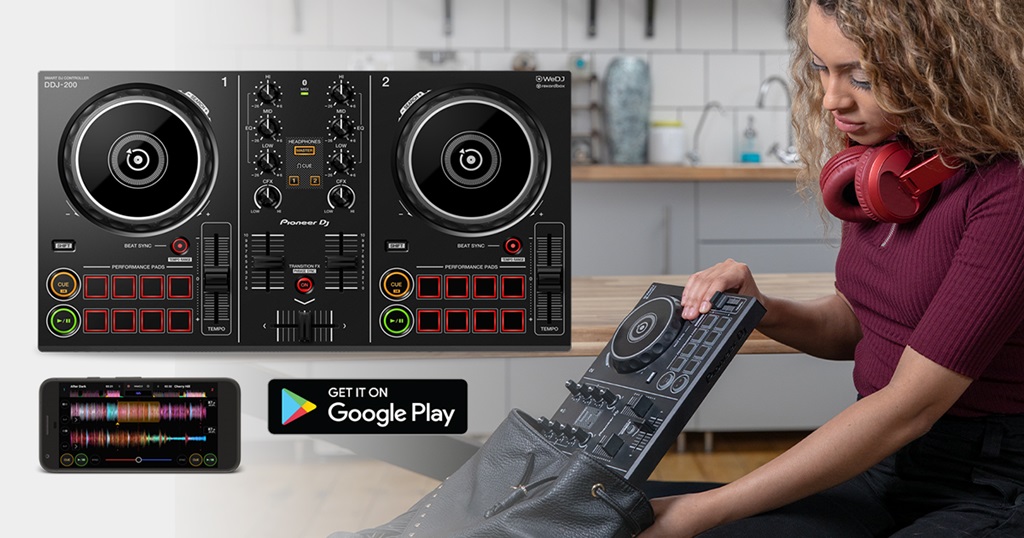 We've updated our free mobile DJ app WeDJ for Android*. This latest version (ver. 1.1.0) enables Android smartphone users to enjoy tactile control of our DDJ-200 smart DJ controller via Bluetooth® wireless technology.
WeDJ for Android (ver.1.1.0) is available for free from the Google Play store now.

* In this update, we've only introduced support for the DDJ-200. New features such as compatibility with music streaming services, the Tutorial feature, etc., which are available in WeDJ for iPhone (ver. 2.0), are not included in WeDJ for Android (ver. 1.1.0).
List of updates:
Compatibility with the DDJ-200 via Bluetooth® Low Energy (BLE)
Dedicated GUIs for DDJ-200 connections
Cancellation of in-app fees when the DDJ-200 is connected
Waveform upgraded to high-definition
Other bug fixes and stability improvements