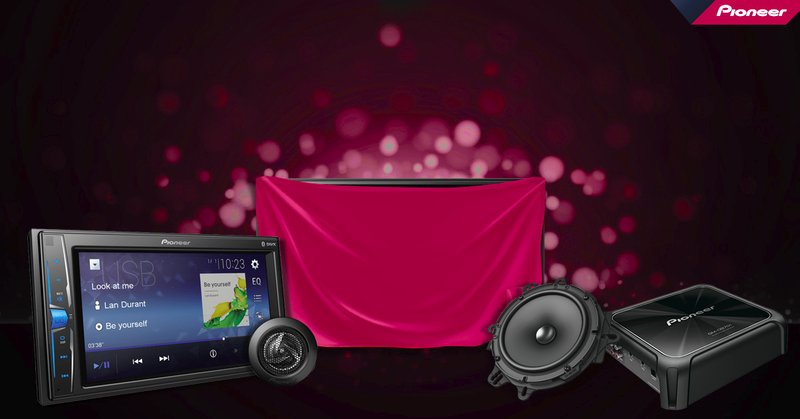 When It's Pioneer – Always Expect More
To get victory over challenges in this highly complex and competitive life, we have to make extra efforts on all fronts. And, to reinforce our efforts, we take help of others, but time is the most scarce resource. Despite having good intention, people are unable to spare time for others, that's why technology is emerging as our best friend in the digital age. Smart and obedient gadgets are always ready to take your call, and among these friendly gadgets, the best are those who offer you beyond your expectations and that too as per your taste and preferences. Of course, many of us are already aware of Pioneer's car infotainment products are perfect examples of smart solutions, which offer all that a customer wants and delight him with many additional cutting-edge features.
More Means Pioneer
Intrinsic to good sound and the very essence of driving, specifically cruising on the roads in India, Pioneer, knows that all too well. This is why they're getting ready to deliver an in-car experience that's worth every penny. And then, a lot more extra!
From orchestrating a powerful bass experience that worth every beat to accentuating the performance of the factory-fitted speakers to creating an altogether new sound stage that's best suitable to the new speakers and factory fitted stereo. Pioneer India is known to jump up the in-car experience with products developed after rigorous research and market analysis. For example, Pioneer Car Stereo looks like the crown to your dashboard and adds fun as well as beauty to your drive. Loaded with all the smart features like navigation, messaging, music, and much more on the compatible Pioneer touchscreen, and these all fit right into your budget.
Pioneer, the world's leading brand in the car-infotainment technology, has been at the forefront of perfection, authenticity, and mind-blowing experience. And, decades after decades, the brand successfully delivered excellence across the world.
In recent years, the brand has brought many revolutionary technologies to the table. These have included the Universal Sound Processor, cutting-edge touchscreen DVD players, sub-woofers with a bass reflex system and even helmet-type speakers. Driven by the need to answer what's next on the horizon, the brand now comes with something more. And this is all going to happen very soon – in fact, this September.
Pioneer, authentic and pure experience for everyone who looks for good sound, is adding another piece to its kitty. Stay tuned and watch this space for more – it will be that piece of more you need for your life.