Why should you install a touchscreen receiver in your car?
Driving a car fully equipped with all the latest accessories is the dream of every car lover. One of the most desirable features to have in your car is a touchscreen receiver. It might have been a fancy gadget back in the day, but with the latest cars relying more on digital technology and following the connectivity trend, the touchscreen receiver has become a necessity. Not only does it add an aesthetic flare to your car, but it is also highly functional and keeps you up to date with all the necessary information you need while driving, without having to get your eyes off the road. Let us discuss some of the major benefits of a touchscreen receiver.
The GPS Feature
Gone are the days when you had to stop at every turn on the street and ask locals for direction whenever you went someplace new. GPS feature has made navigation easier than ever. There are some units like Pioneer's AVIC series that have the built in GPS which allow you to access maps of all the locations and find your position on them. Even if your unit doesn't have the feature in-built, you can connect your smartphone to the unit and access the maps on the receiver.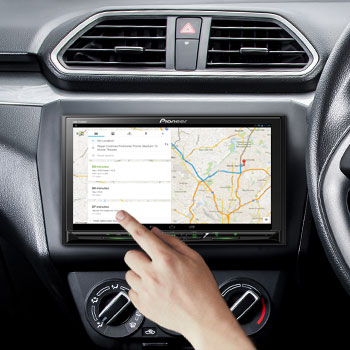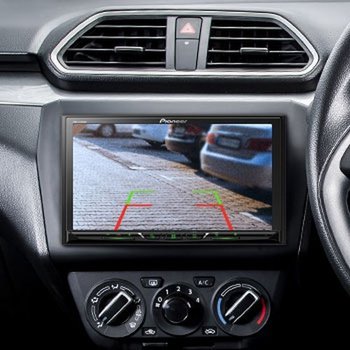 How many times does it happen that your car's rear bumper gets scratched or dented while backing up because the object behind it was not visible? The touchscreen receiver gives you the option to install a rear view camera and view the live feed on the screen of the unit while reversing. It improves the security of your car and keeps your car free from dents and broken tail lights..
Dual zone listening
This is by far one of the most brilliant features of a touchscreen receiver. It allows you to separate the front seat entertainment from the rear seat entertainment, so everyone can enjoy their favourite jams without anyone having to make a compromise. While you listen to your favourite classical songs, your kids in the back can enjoy watching cartoons in the back.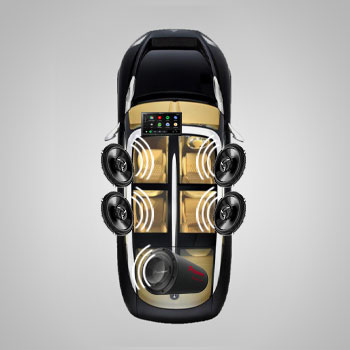 Omni-compatible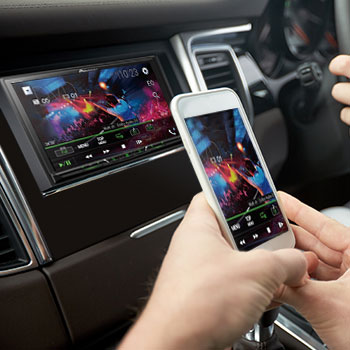 Unlike usual radios, a touchscreen receiver is omni-compatible. What this means is that it can connect with an entire range of devices, including smartphones, USBs, and iPhones – giving you a plethora of choices to lift your mood while you drive to your destination..
Bluetooth Connectivity
Another smart feature of a touchscreen receiver is Bluetooth compatibility. By connecting your smartphone with the receiver via Bluetooth, you can easily make and receive calls without having to look away from the road and putting your safety at risk.
These are just some among a myriad of features that make touchscreen receiver a worthy investment. As the technology progresses and the car becomes more and more connected, the functionality and scope of the unit receiver are going to increase as well – making it an essential car feature.