Research & Engineering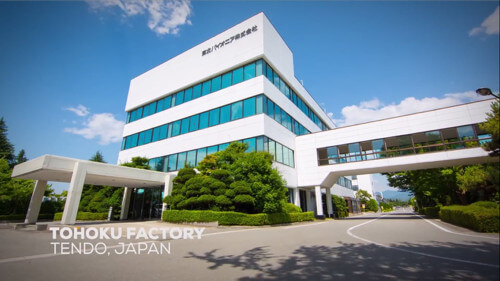 Our innovation is continued throughout almost every decade. We are respected for our role in introducing innovations such as consumer laser disc (1979), DVD-Video player (1996), a high definition plasma display (1997) and organic electroluminescent (OEL) display (1997).  Once we moved into car electronics, we became the first manufacturer to develop a car cd player in 1984. In 1990, we introduced GPS car navigation and expanded car entertainment beyond music and sound reproduction. We were also the creator of detachable face technology. It was a security feature where you could physically remove all of the controls from a car radio and simply put it in your pocket. To this day, Pioneer still develops and manufactures innovative and high-tech entertainment and electronic products.
Pioneers Tohoku factory was founded in 1966 with the purpose of creating a location where we could concentrate on material research efforts, engineering, testing and the production of speakers. This factory has continued to develop many of Pioneers advanced technologies in both audio reproduction and other areas right up until today. It really has been the heart of Pioneers engineering for Pioneers speakers. We manufacture speakers and develop speakers and research speakers for practically every product that we produce, whether that's a portable product or an automotive product or home electronics product. It's all engineered out of our Tohoku's facility.
"As listeners, our sense of hearing 'sound' is more than just information. It can create excitement and stir passion in our souls." - Naoto Takashima (Director, Tohoku Pioneer)
Most of the speaker available in the market today are built on a very old technology with a very simple process. What is unique to pioneer and really the embodiment of the total factory is that we never stop thinking about different ways to either apply material or mechanics or electrical engineering to the reproduction of sound through speakers or innovating completely new technology. So, even though the basis of it may be a technology that was developed fifty years ago, Pioneers is consistently and constantly innovating and really thinking about new ways to produce sound.
"what will lie in our future path depends on the combined efforts of each and every one of you. Let us all take care of ourselves so that we can realize our hopes." - Nozomu Matsumoto (1987)